Meet the Members of the Pro Stock Team
Meet the Members of the Pro Stock Team
Jimmy Vesey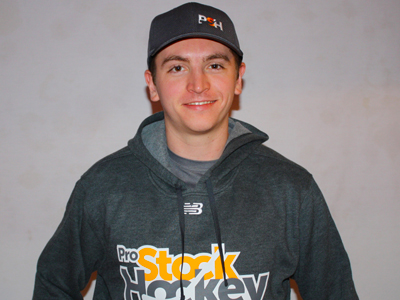 Number: 26
Born: 5/26/93
Height: 6'3''
Weight: 207
Birthplace: Boston, MA, USA
NHL Team: New York Rangers
Position: Left Wing
After playing four years of college hockey at Harvard University and taking home the Hobey Baker Award in 2016, Jimmy Vesey began his NHL career with the New York Rangers. A big-bodied winger with above average vision on the ice, Vesey was one of the biggest free agents acquisitions in 2016. As a rookie, he posted 16 goals and 11 assists for 27 points in 80 games. He's a key piece of the Rangers' future and will look to build upon his rookie numbers as attempts to step into a larger role.
---
Shawn Thornton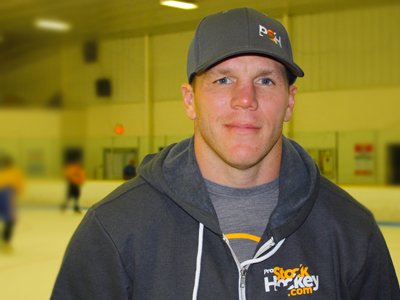 Number: 22
Born: 7/23/77
Height: 6'2''
Weight: 217
Birthplace: Oshawa, ON, CAN
NHL Team: Florida Panthers
Position: Left Wing
After 14 seasons in the NHL, Shawn Thornton decided to hang them up...well, sort of. Instead of going with the more traditional "leave your skates hanging in your locker" kind of retirement, Thornton - in true Shawn Thornton fashion - played by his own rules and tossed his skates straight in the trash. While Thornton is often most recognized for his 6-year stint with the Boston Bruins, during which he helped the Bruins earn their first Stanley Cup win in almost 40 years, he finishes his hockey career as a Florida Panther and will begin his business career as a part of the Panthers' front office.
Thornton finished his NHL career with 42 goals, 60 assists, 102 points and 1103 PIMs in 705 career NHL games.
---
Jonas Gustavsson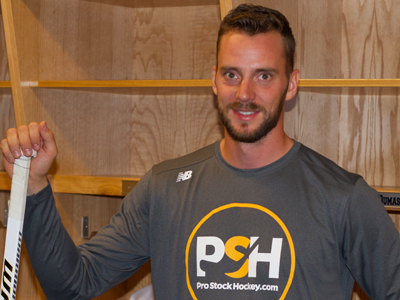 Number: 50
Born: 10/24/84
Height: 6'4''
Weight: 201
Birthplace: Danderyd, SWE
SHL Team: Linköpings HC
Position: Goalie
Jonas Gustavsson has gone back home to his native country, Sweden, to play in the Swedish Hockey League for Linköpings HC during the 2017-18 season. Formally with the Toronto Maple Leafs, Detroit Red Wings, Boston Bruins and Edmonton Oilers, the change of scenery is nothing new for the big Swede as he enters his 15th year of professional hockey. At 6'4'' and 201 lbs, Gustavsson uses his large frame and sound positioning to help keep opposing offenses at bay.
During his 15 year professional career, Gustavsson has posted a 2.88 GAA and a .901 SV%.
---